Singapore Employment Background Check
We all think that we can get a sense of who people are by simply meeting them, but this may not always be the case. The truth is, you can only rely on your gut so much. Just because a person talks nicely today, does not mean that they have always done nice things. This is why a background check and past employment verification are so important.
Why Use Pre Employment Screening?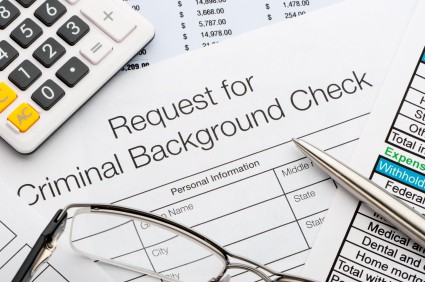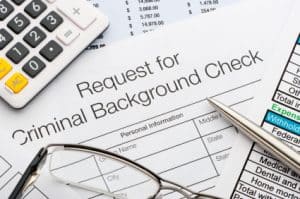 A background check or screening allows you to take a glimpse into a person's personal, financial & employment history. It gives you the option to make sure they have nothing bad in their past. That they didn't go to jail for theft and then apply for a job in your store. That they didn't murder a fellow employee in the previous job before they start working for you. Then you can make an educated and informed guess about who that person is today.
What you don't know can hurt you. You have to know who you are allowing into your college, your workplace, your organization. Once upon a time, it would take weeks to find out what a person did in their past. Today, it takes only a click of a button and you will find almost everything you need to know.
How Background Reference Check Helps
The purpose of employment background screening is simple. People often keep secrets that they do not want to disclose. We live in a world where it is important that you know who you are talking to. You don't want to put it off and take a chance of regretting it later.
When you take advantage of a pre employment background check, you are making sure that your employees, you, and your company are safe. It will ensure that your potential employees are honest during the interview. Can you imagine never having to worry about whether you are making a right hiring decision for your business again? It will allow you to relax and focus on the business, not employees.
You will also be able to see what type of an employee they were before coming to you. Were they frequently late to the job? Did they cause problems with former employees? With this information, you will know without a doubt that you are making good choices. That there isn't someone else applying for the job that may be more qualified than this person. Can you think of a downside to knowing who you have standing before you, applying for a job at your company, before you agree to put them on your salary?
The truth is, every person alive has a story to tell, but often, no one really wants their deepest, darkest secrets to be revealed. The catch is, as an employer, a college administrator, a military branch, or a concerned family member, you have the right to know who is standing in front of you.
Background Screenings Aren't Just for Employers
There are people who also check out the person that they meet. A daughter's boyfriend that they are uncertain that they can trust, perhaps. This has protected many families from potential danger when it comes to their loved ones. All it took was them taking advantage of their options and their right to know. You can do the same thing. For any reason at any time.
We make it easy for you to find out what secrets they may have. We tell you what you need to know about through a thorough background check and screening process in Singapore that leaves no question unanswered. We make it possible for you to know past residences, criminal records, jobs, and much more. It's peace of mind for you and encourages them to explain anything negative that you may find before you uncover them. Your business will be safer, and you will be able to do your job more effectively.
Talent Capital Consulting continues to grow every day thanks to the confidence our clients have in us. We cover many industries including financial, energy, business services, consumer products.